Description
PU Leather Smart Cover for Note Air – M2 Version
Here include two models of Note Air protective covers. Please choose the one you want to order based on the following information.
M1 (Adhesive): The device is held via the adhesive on the back. Lighter and thinner as a whole, the adhesive tape has a limited lifetime. If you take the Note Air on and off a few times, the adhesive tape may not be strong enough to hold the device anymore.  The pen holder is included.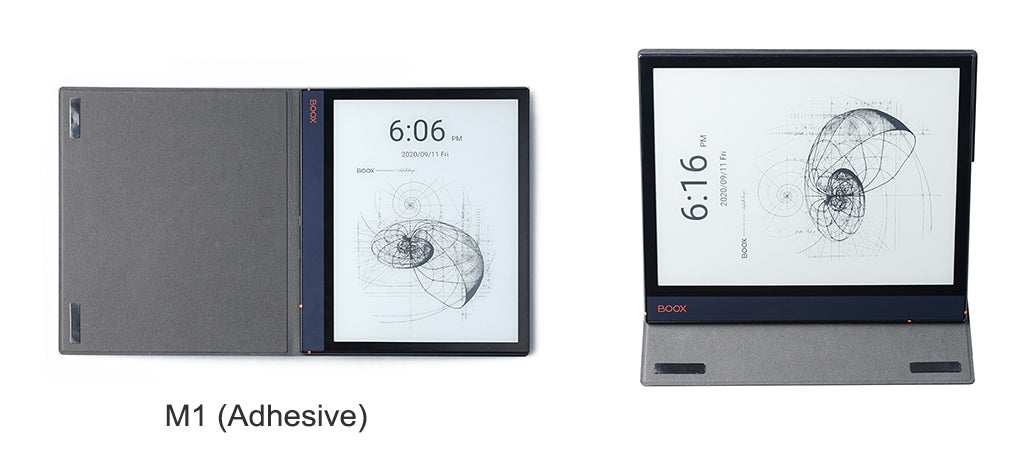 *Please avoid sticking it directly on the device surface, the case's front lid (both sides), the blue PU leather part, or around the power button. The pen holder in the wrong position will interrupt the standby mode or even squeezes the screen.
M2 (PC case): The device is held by a molded PC case. Slightly heavier and thicker, but it offers stronger and better protection to your Note Air.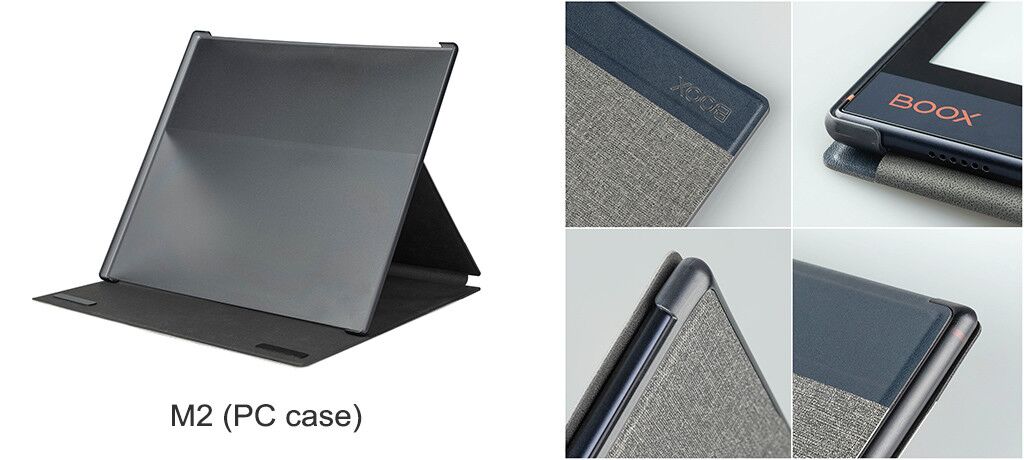 The Same:
Both covers are made of PU leather, which has an anti-bacterial coating.
Both are book-open designs. When you use it, you open it like a book
Both come with Auto Sleep/Wake-up functions.
Both have stand functions that allow you to view your Note Air screen from different angles.